Marvel Exec Suggests Comic Sales Fell Because Readers 'Didn't Want Female Characters'
Marvel Exec Suggests Comic Sales Fell Because Readers 'Didn't Want Female Characters'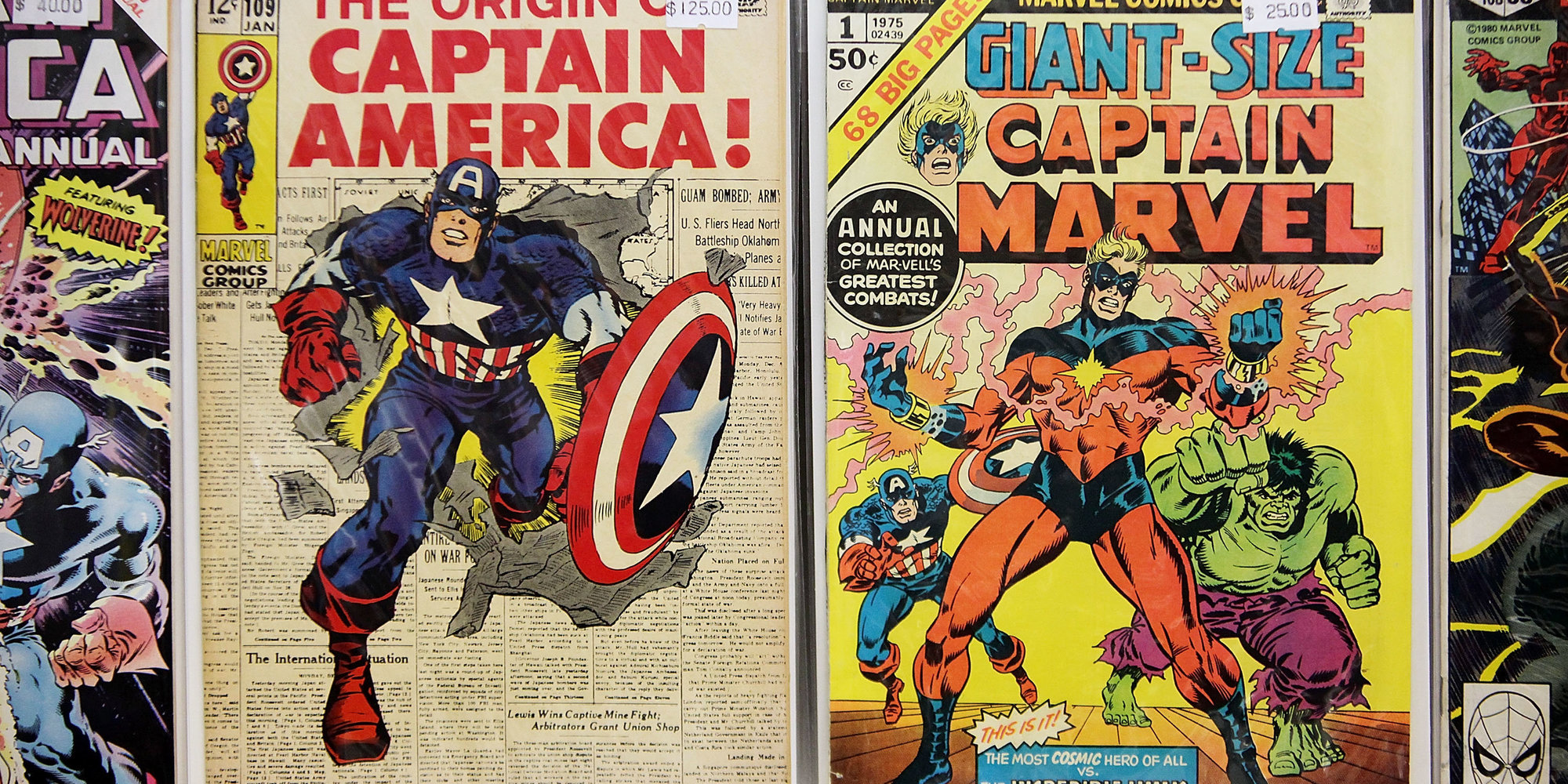 Over the past few years, the elite club of iconic comic superheroes went from being exclusively white and male ― Superman, Batman, Spider-Man, Iron Man, all the mans ― to incorporating women and people of color into its super-roster.
For example, a Pakistani-American teenager named Kamala Khan became the new Ms. Marvel, and a black science prodigy named Riri Williams made her own Iron Man suit, taking up the Ironheart mantle. Bad Feminist author Roxanne Gay became the first black woman to write for Marvel; her series "World of Wakanda" revolves around queer heroines in an all-women fighting force, based in a fictional African country.
Unfortunately, these initial, long overdue attempts to broaden the definition of who a hero can be are now being blamed for the decline in comic-book sales in 2016. In an interview with "geek culture" website ICv2, Marvel's vice president of sales David Gabriel said he was told by comic retailers that customers "didn't want any more diversity."  
They didn't want female characters out there. That's what we heard, whether we believe that or not. I don't know that that's really true, but that's what we saw in sales.

We saw the sales of any character that was diverse, any character that was new, our female characters, anything that was not a core Marvel character, people were turning their nose up against. That was difficult for us because we had a lot of fresh, new, exciting ideas that we were trying to get out and nothing new really worked.
Many were quick to challenge Gabriel's hypothesis that diversity was to blame for a lapse in sales, instead of the fact that most comic books tell the same damn stories over and over and over again.
One vocal commenter was the creator of Ms. Marvel herself, G. Willow Wilson.
In a blog post responding to the controversial statements, Wilson discussed the various other factors that turn readers off from new comic protagonists that don't relate to their race and gender ― like, for example, that they tend to kill off the reigning, beloved hero and assume his or her position, likely to anger devoted fans. 
Most notably, Wilson took issue with the framing of non-white male characters as "diverse," instead of just realistic. "Diversity as a form of performative guilt doesn't work," she wrote. "Let's scrap the word diversity entirely and replace it with authenticity and realism. This is not a new world. This is *the world.*"
Others on Twitter chimed in with similar sentiments, expressing that Marvel's blatant lag time in expanding its catalog of leading characters likely turned readers off as much if not more than their eventual attempts at inclusion. 
However, it's not all that hard to imagine readers "turning their noses up," as Gabriel put it, at the concept of being saved by a teenage girl. Just think of the unfathomable wrath generated by the all-female reboot of "Ghostbusters" and the December 2015 installment of "Star Wars," fronted by a woman and a black man. Sociologists and scholars have studied the propensity for misogyny in stereotypically "nerdy" communities. Very succinctly put, participants in geek culture, often excluded from traditional displays of masculinity, seek protected communities to experience male privileges of dominance, acceptance and superiority. 
The good news, however, is that Gabriel is determined not to let the decline in sales deter Marvel's path toward representation and widespread visibility. "Let me be clear," he wrote in a clarifying statement following his initial remarks, "our new heroes are not going anywhere! We are proud and excited to keep introducing unique characters that reflect new voices and new experiences into the Marvel universe and pair them with our iconic heroes."
Comic buffs and feminist nerds, if you're reading, now is the time to support the comic heroes you'd like to see more of. In real life, it's often women and people of color who put in work to make the world a brighter, safer place. Let's have our comics tell truthful stories that reflect the world around us, whether or not they involve flying around cities in tight suits and capes.   
Published at Mon, 03 Apr 2017 14:43:48 +0000