'Baby Boss' Dethrones 'Beauty And The Beast' At The Box Office
'Baby Boss' Dethrones 'Beauty And The Beast' At The Box Office
LOS ANGELES (Variety.com) - "Boss Baby" is enjoying the view from the top.
The animated comedy bottled up a leading $49 million from 3,773 locations, edging out Disney's "Beauty and the Beast," a box office juggernaut that's dominated the multiplexes since debuting three weeks ago. "Beauty and the Beast" added another $ $48 million to its mammoth $395.5 million domestic haul. The weekend's other new release, Paramount's "Ghost in the Shell" bombed, taking in a demoralizing $19 million.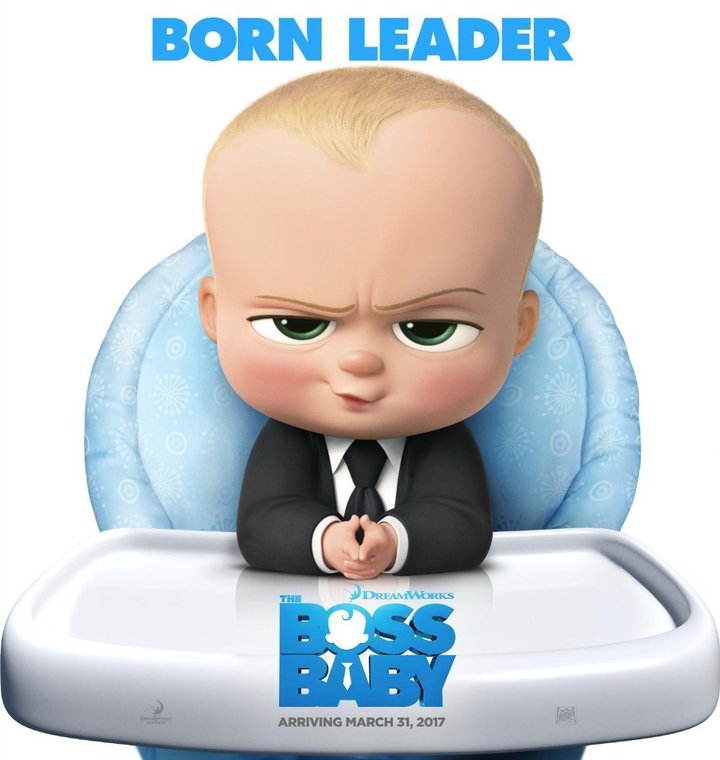 Critics were cool toward "Boss Baby," which centers on a cuteness standoff between babies and puppies. Alec Baldwin, in vulpine "Glengarry Glen Ross" mode, voices a power suit-wearing infant, leading a vocal cast that includes Tobey Maguire, Steve Buscemi, Jimmy Kimmel, and Lisa Kudrow. DreamWorks Animation produced the film for over $100 million, with Fox distributing the picture. Heading into the weekend, "Boss Baby" had been projected to debut to $30 million.
"The picture works because it's a great concept and having Alec Baldwin, who is such as well known voice, voicing a baby is near genius," said Chris Aronson, Fox's head of domestic distribution.
Aronson said he was surprised that the reviews for the film weren't stronger.
"I was shocked and still am," said Aronson. "It's nice when you have critics and audiences aligned, but it's painful when you don't get it. You wonder why do audiences like it so much and the reviewers don't?"
"Ghost in the Shell," an adaptation of a popular Japanese manga about a cyber-enhanced warrior (a be-spandexed Scarlett Johansson) who must take down a cabal of terrorist hackers, was produced in conjunction with DreamWorks Pictures and Reliance Entertainment. If it wants to fight its way into the black, it will need to get a big lift from foreign crowds. To that end, the science-fiction story pulled in $40.1 million abroad from 50 foreign territories.
Paramount has gone through a punishing run at the box office, enduring costly flops such as "Allied" and "Ben-Hur," while going through a series of executive shakeups that resulted in the ousters of Chairman Brad Grey and Vice-Chairman Rob Moore. It has a newly named studio chief in Jim Gianopulos, the former head of Fox's film division, whose task it will be to bring more creative stability to the company.
"Ghost in the Shell's" rollout was nearly subsumed by controversy over its casting and accusations that by tapping Johansson the film had engaged in "whitewashing." It was cited as exhibit A in a larger, industry-wide debate about studios' habits of employing white actors in Asian roles.
Lionsgate's "Power Rangers" and Warner Bros. and Legendary's "Kong: Skull Island" rounded out the top five, earning $14.5 million and $8.8 million, respectively. The Power Rangers reboot has grossed $65.1 million in two weeks of release, while the latest King Kong remake has made $147.8 million after four weeks in theaters.
In limited release, Focus Features' "The Zookeeper's Wife" opened to $3.3 million in 541 locations this weekend. Jessica Chastain stars in the film as a woman in World War II era Warsaw who tries to save Jews during the Holocaust.
Published at Mon, 03 Apr 2017 07:40:21 +0000