Meet The New Class Of Wall Street Democrats
Meet The New Class Of Wall Street Democrats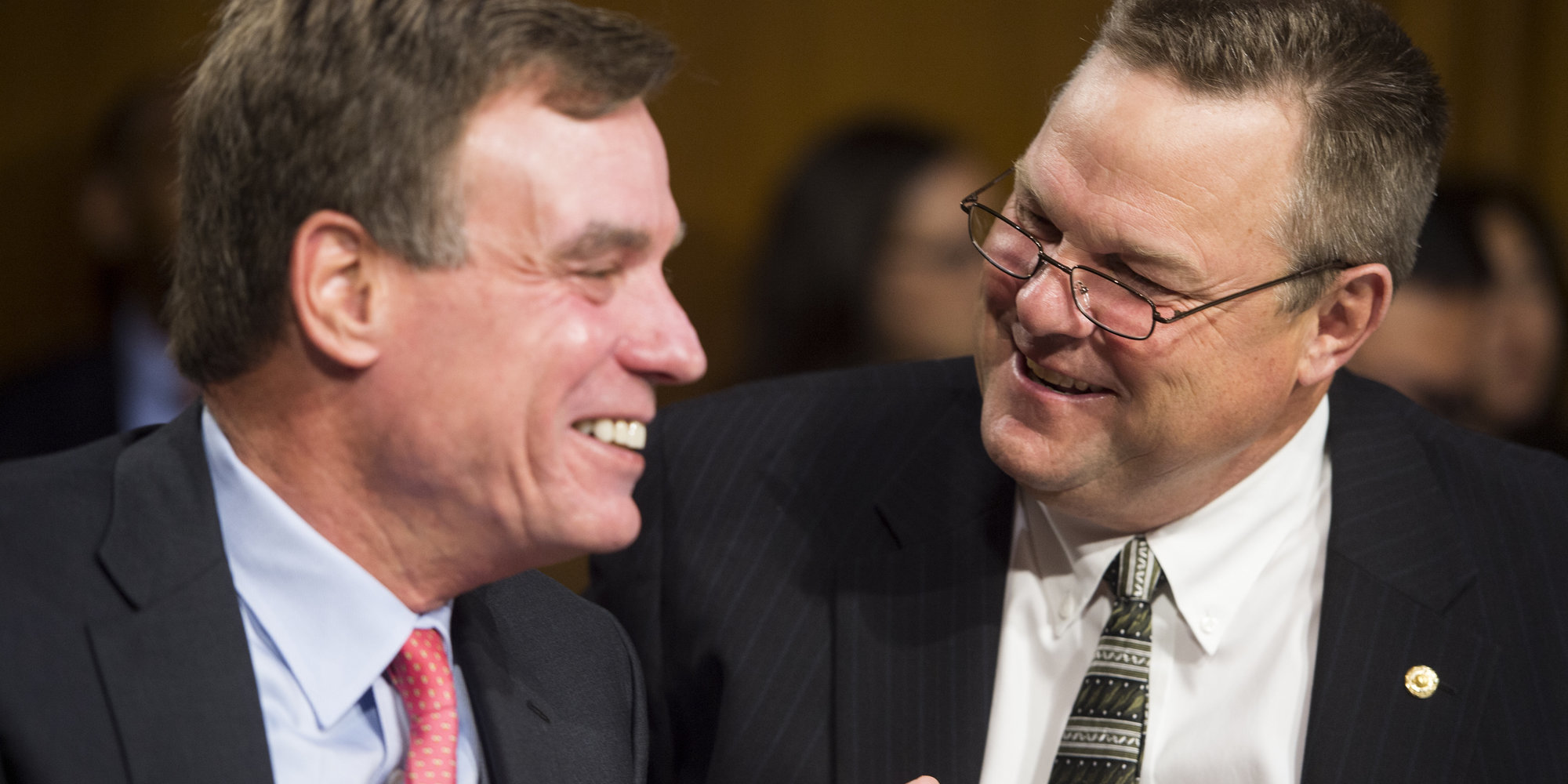 WASHINGTON ― When the 2008 financial crisis hit, the Democratic Party was forced to reckon with a dormant struggle between two internal factions that had ― until recently ― been feuding for centuries. One tradition, beginning with Thomas Jefferson and running through Franklin Delano Roosevelt, presented Democrats as defenders of the common man against the predations of elite financiers. Another, epitomized by 19th century Bourbon Democrat Grover Cleveland and his 20th century disciple Bill Clinton, viewed big business as an engine of progress and prosperity.
There are other traditions in the party's history, some shameful (see: segregation) and others obsolete (Prohibition). But the Democratic Party has spent most of its earthly tenure defining itself through its economic agenda. 
By the time of the George W. Bush presidency, Democrats had evolved into the party of Economic Whatevz. If an economic program worked ― cool. If it didn't ― well, that could be worked out. Voting rights, abortion rights, the Iraq War ― these were the pressing matters of principle. Economics, that was just a slate of numbers that needed to add up.
The banking crash should have discredited this financial complacency.
"We're going to need an assload of food stamps if Wall Street blows up the economy again," a House Democratic aide once griped to The Huffington Post, a comment that didn't make the cut for a 2014 story on a new crop of (you guessed it) Wall Street Democrats. That staffer was voicing frustration with a party leadership that had essentially punted on the economic meltdown. A Democratic president had pursued Wall Street regulatory reforms while shrugging off the pursuit of criminal prosecutions for blatant fraud and agreeing to civil settlements that one of his top economic advisers now decries as a con job on the public.
This toxic two-step played out in the 2016 Democratic Party presidential primary, with Sen. Bernie Sanders (I-Vt.) excoriating big banks as former Secretary of State Hillary Clinton defended her paid speeches to Goldman Sachs. What was a Good Democrat ― or the general public ― to think? 
It appears that not even Donald Trump can keep the modern Bourbon Democrats from the object of their hearts' desire. On Tuesday, Sens. Mark Warner (D-Va.), Heidi Heitkamp (D-N.D.) and Jon Tester (D-Mont.) voted to advance the nomination of Jay Clayton, a man who worked as the bailout attorney for Goldman Sachs, to be the next chairman of the Securities and Exchange Commission, a regulator tasked with overseeing, among other big banks, Goldman Sachs.
Clayton spent much of his confirmation hearing decrying cruel, counterproductive government regulations on "capital formation" while insisting he had no opinion about a rule that would require CEOs to disclose the ratio of their own pay to that of a typical company worker.
"How exactly will Tester, Warner and Heitkamp explain to their constituents that they voted for a man to be Wall Street's top cop whose only professional experience has been fighting to protect the interests of Wall Street's most powerful institutions?" asks Karl Frisch, executive director of Allied Progress, a liberal group that advocates for tougher rules on banks and payday lenders. "They can spin and offer hollow rhetoric to excuse their actions, or they can simply point to their bulging campaign bank accounts."
They can spin and offer hollow rhetoric to excuse their actions, or they can simply point to their bulging campaign bank accounts.Karl Frisch of Allied Progress
Most Democrats on the Senate Banking Committee opposed Clayton's nomination. Sens. Elizabeth Warren (D-Mass.), Sherrod Brown (D-Ohio) and Robert Menendez (D-N.J.) excoriated him during the confirmation hearing and voted against him in committee. And not every Red State Democrat on the committee decided that a vote for a Wall Street elite was the way to win over constituents. Sen. Joe Donnelly (D-Ind.) voted against Clayton, and others may join him when Clayton is up for a vote on the Senate floor.
But the Warner-Heitkamp-Tester axis will be an important coalition for Democrats in the Trump era, as on-again, off-again Democratic donors like JPMorgan Chase CEO Jamie Dimon pursue bank deregulation under President Trump. Deregulating banks isn't just about making it easier for bankers to pay themselves bigger salaries. It's also about making it easier for banks to careen into crises that undermine ostensible Democratic priorities like preserving abortion rights, dealing with the racial wealth gap and not bombing the hell out of civilians.
"It's disappointing and unnecessary to see three Democratic senators line up with Trump's agenda of enriching powerful corporations at the public's expense," notes Kurt Walters, campaign director for the liberal advocacy group Demand Progress. "Few states are filled with voters clamoring for a full-scale takeover of government positions by the most powerful corporate special interests in the country."
Warner, Heitkamp and Tester are often described as moderates ― politicians who don't toe the party line. But they are better understood as Wall Street Democrats. Their collective willingness to support Trump's SEC nominee, after all, demonstrates that there is no real party line against Wall Street ― Democratic leaders aren't putting any feet down on the bailout attorney for Goldman Sachs and demanding that senators oppose his nomination. One cannot moderate partisanship by deviating from a party standard that does not exist. It's a matter of simply swearing fealty to a different leader.
Warner, Heitkamp and Tester declined to comment for this article. Clayton's nomination will now be considered on the Senate floor.
Published at Wed, 05 Apr 2017 00:18:12 +0000