Fox News And Bill O'Reilly Are Out Of Excuses
Fox News And Bill O'Reilly Are Out Of Excuses
These women didn't call human resources.
That's partly how conservative commentator Bill O'Reilly and Fox News are defending themselves against former employees and contributors whose sexual harassment allegations were detailed in a bombshell New York Times cover story over the weekend.
In separate statements, the network and O'Reilly said the accusers never called Fox's internal hotline, an 800 number employers can use to lodge concerns anonymously.
This isn't much of a defense.
For starters, at least one of the harassment complaints the Times wrote about was settled before 2004, the year Fox told The Huffington Post that it launched its hotline.
And a lawyer for another accuser told a roomful of reporters on Monday that her client, Fox on-air guest Wendy Walsh, didn't know about the hotline and wouldn't have called it because she wasn't a full-time employee or even a paid contributor. (Fox says it makes its hotline known to both categories of worker.)
The weak hotline excuse is a glaring sign that despite a much-publicized internal investigation into sexual harassment that eventually led to Ailes' departure, the culture at Fox News hasn't changed when it comes to women, sexism and harassment.
Here are the relevant parts of O'Reilly and Fox's responses to claims that O'Reilly inappropriately propositioned women and then retaliated against them when they turned him down:
"Notwithstanding the fact that no current or former Fox News employee ever took advantage of the 21st Century Fox hotline to raise a concern about Bill O'Reilly, even anonymously," the company said, noting that it had looked into the accusations and that O'Reilly had denied them on their merits and "resolved" them.
For his part, O'Reilly said the lawsuits are the inevitable result of his fame and controversial persona, adding: "In my more than 20 years at Fox News Channel, no one has ever filed a complaint about me with the Human Resources Department, even on the anonymous hotline."
Fox and O'Reilly have a widely publicized history of aggressively targeting women who make sexual discrimination claims. That's almost certainly created a culture of fear and intimidation that would keep women from reporting concerns internally. If the company had fully reckoned with that history, it would have never used this weak hotline excuse.
Fox News didn't respond to questions about whether it expected non-employees to know about the phone number or why the hotline was mentioned in its statements.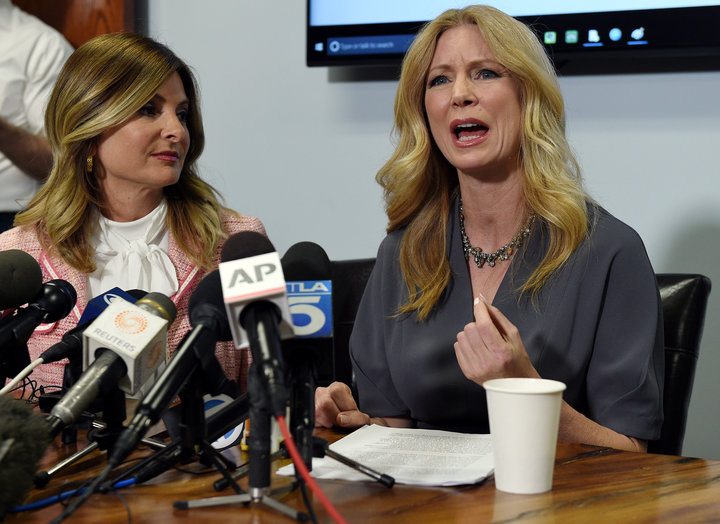 "We are not living in the Stone Age of the Mad Men era," said attorney Lisa Bloom, calling out Fox's culture at a press conference on Monday alongside her client. Walsh, a former "O'Reilly Factor" guest, alleges the host reneged on promise to make her a contributor after she declined his sexual advances.
Walsh is not suing Fox News, but Bloom said she would cooperate in any independent investigations.
Bloom urged federal and state investigators to launch an independent probe of the news organization, which she said is still rife with problems even after Ailes left last summer once multiple accusations of sexual misconduct came to light.
According to Bloom's count, at least 30 women have come forward with sexual harassment and discrimination claims against Ailes, O'Reilly or others at Fox. She hinted that more women are out there who are keeping quiet.
Fox News' parent, 21st Century Fox, hired the law firm Paul, Weiss last summer to investigate the accusations against Ailes. But Bloom says the firm's work wasn't truly independent since it was paid by the company. The firm served as "advocates for Fox News," she said.
Companies often handle sexual harassment claims by bringing in an outside law firm. Ride-hailing giant Uber recently hired former attorney general Eric Holder and his Washington firm to look into a former engineer's claim that the company's human resources department had repeatedly ignored her sexual harassment complaints.
These investigations tend to be narrowly focused, lawyers say. So if the firm was looking at Ailes' behavior, it wouldn't have delved into O'Reilly's, for example.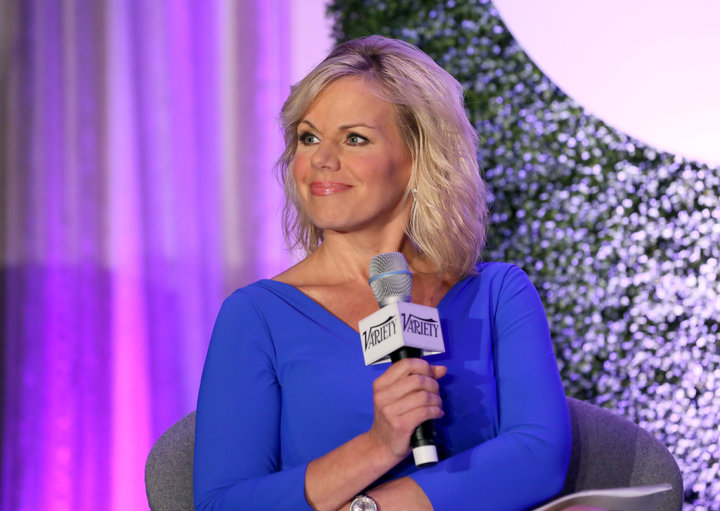 Bloom said she believed that at least a few of the women who've accused O'Reilly or Ailes of sexual harassment actually did reach out to Fox's human resources department.
But even if none of them did, it is perfectly reasonable for a woman to sidestep the human resources department if she doesn't trust her company to properly handle a complaint ― for example, if another woman had come forward in the past and the company had fired or retaliated against her.
That's what happened to O'Reilly accuser Andrea Mackris, a producer on his show who sued the Fox host for discrimination in 2004.
Mackris claimed that O'Reilly had called her to talk about his sexual fantasies. She said she heard him masturbating while they were on the phone. But even before Mackris filed her claims, she was hit with a pre-emptive suit by Fox and O'Reilly, who claimed she was trying to blackmail them. O'Reilly spoke about the suit on the air, calling it "the single most evil thing I have ever experienced."
The whole incident "served as a stark warning of what could happen to women if they came forward with complaints," the Times' Emily Steel and Michael Schmidt wrote of the settlements O'Reilly and Fox paid to female accusers over the years.
At the time, Fox News was run by Ailes, a notoriously paranoid, secretive and vengeful boss with his own reputation as a sexual harasser. Of course women weren't running to call the HR department to lodge their concerns.
Fox isn't the only company to offer employees a hotline for reporting concerns they aren't comfortable taking to a direct supervisor. Under federal law, public companies must provide those numbers to employees.
But the hotline just isn't going to work if employees don't trust their employer, Stan Greenberg, a leadership consultant, told HuffPost.
Fox News has paid out millions of dollars because of O'Reilly ― and yet, he's still there, Greenberg noted. "What does that tell employees about how committed the [company] is for providing a safe workplace? It sends a signal that [his behavior] is OK."
The toll-free phone number for Fox employees is listed in the company's "Standards of Business Conduct," a 58-page document all full-time employees receive and must certify that they've read. The company says that if employees have concerns ― which would presumably include a boss hitting on you ― they can take it up with human resources, or an in-house lawyer, or they can call the phone number or they can even take their issues all the way to the company board of directors.
Rules like these are critical for companies that want to address complaints before they reach the courtroom, says Dan Omeara, a partner at Montgomery McCracken who handles these kinds of cases for employers. "If you don't follow procedure, the court might throw out the suit."
But in the case of Fox News, all bets are off on what's typical.  
Published at Mon, 03 Apr 2017 21:12:34 +0000