Surprise! Your Cat Probably Likes You More Than Food
Surprise! Your Cat Probably Likes You More Than Food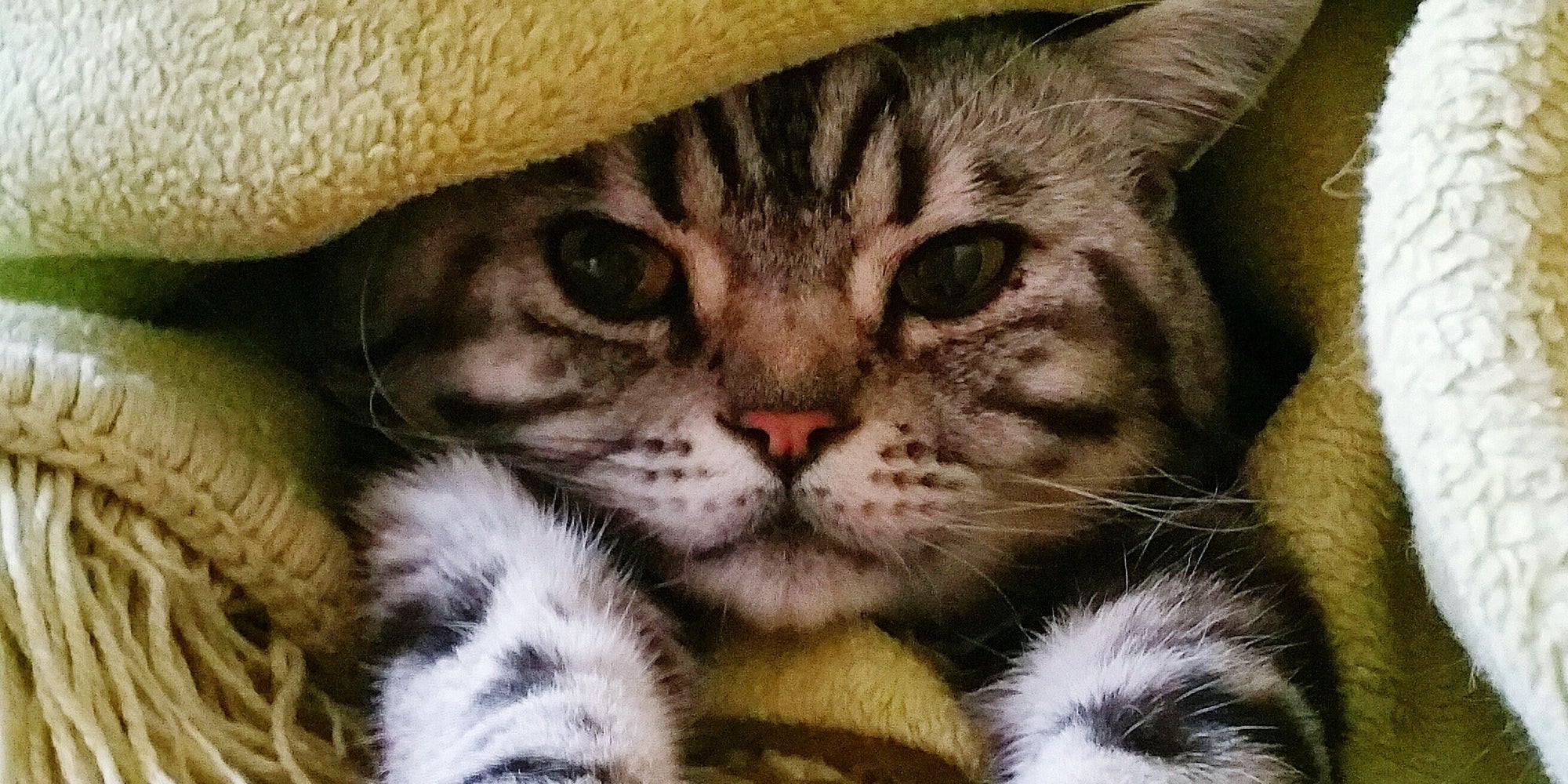 Any cat owner who's ever woken up to the not-so-soothing sound of endless meowing knows that cats love food. A lot. 
But apparently ― and possibly contrary to common belief ― they actually prefer hanging out with you to getting down with a bowl of Meow Mix, according to a new study published in the journal Behavioural Processes.
To quote Motherboard's Jordan Pearson: "Let that sink in: more than food. I don't like anybody more than food." 
For the study, researchers from Oregon State University set out to determine what motivates domestic cats, given the "common belief that cats are not especially sociable or trainable." The cats were deprived for a few hours, then reintroduced to the above factors.
While the study revealed that "there was clear individual variability in cat preference," Newsweek reports that human interaction was preferred by 50 percent of the cats tested, "while only 37 percent chose food as their favorite stimuli." The study found the preference was true both for pet cats and shelter cats.
These results are probably a shock to just about anyone who has ever owned a cat, and adds an entire new layer of guilt for the times we have to leave those purrfect little bundles of cuteness alone when we go to work. 
Basically, your cat has been playing hard to get this whole time and everything we know is a lie. Now excuse us as we go find a cat to nuzzle with. 
Published at Tue, 28 Mar 2017 19:37:02 +0000