Amateur Curator Drags Sloppy Roommate With 'Passive Aggressive Art Gallery'
Amateur Curator Drags Sloppy Roommate With 'Passive Aggressive Art Gallery'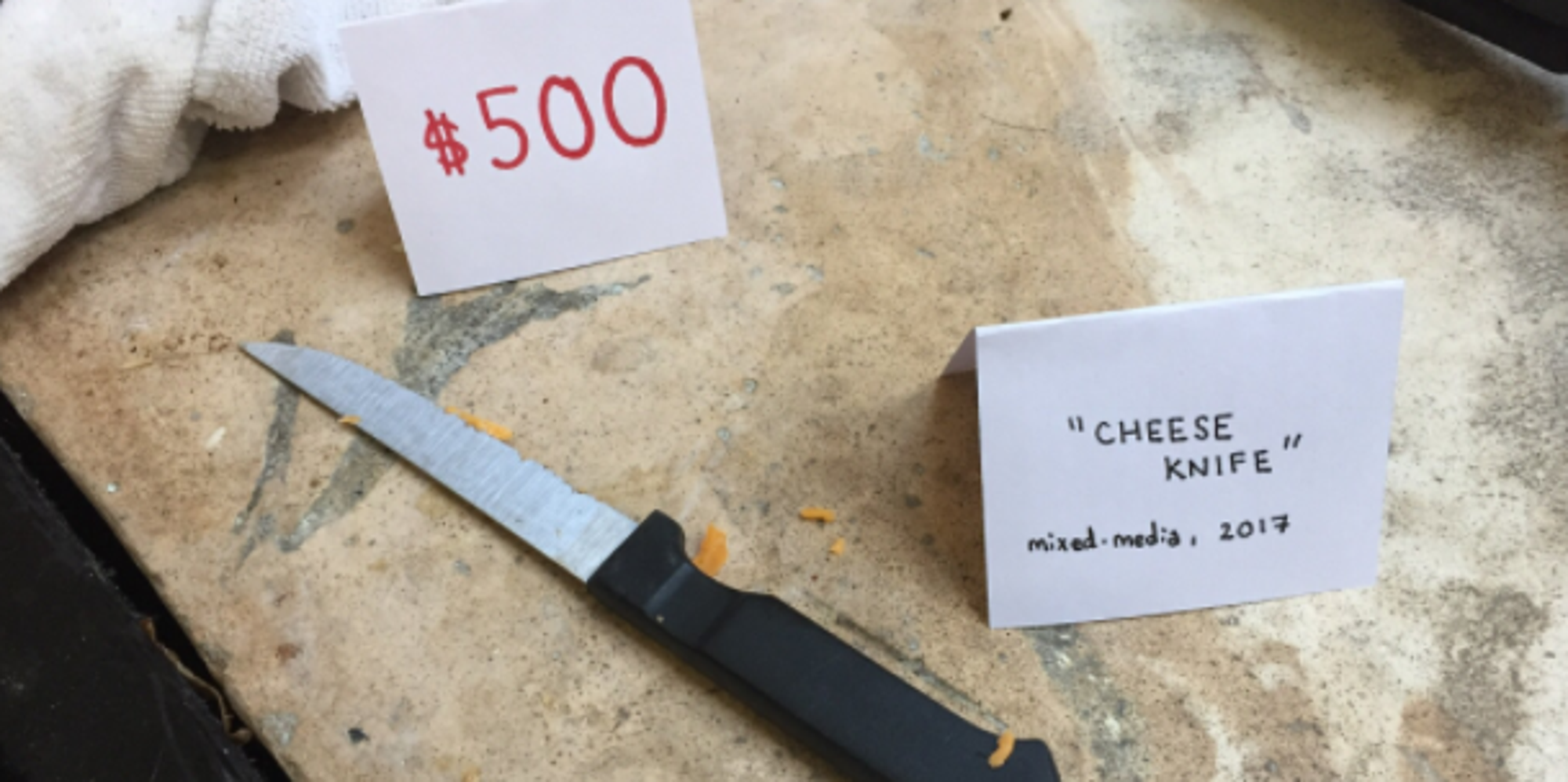 One of the more experimental pieces at this year's Whitney Biennial, a colossal exhibition of contemporary American art, is an installation made from 2,755 slices of bologna pinned to the wall.
This makes us think comedian-turned-curator Justin Cousson is moving his artwork in the right direction. 
Cousson had recently grown tired of his messy roommate leaving old cheese knives, cardboard boxes, dirty shoes and other belongings strewn about their shared living space. So he decided to transform the stuff from useless garbage into avant-garde art, displayed in what he aptly dubbed a "passive-aggressive art gallery." 
The found object installation contains 30 "mixed media" pieces, with estimated values between $500 and $6,000. Each piece is accompanied by the listing price and wall text explaining its origins.
The text for one fine work, an old spoon covered in sour cream left in the kitchen sink, reads "Sour cream covered spoon, left in sink before leaving town for four days." Another, accompanying a pair of sneakers left mere feet away from the shoe rack reads "Shoes on shoe rack (nearly)." 
Cousson posted his experimental art collection on Twitter on March 17, and the gallery was a smash hit. 
Published at Wed, 22 Mar 2017 15:41:21 +0000